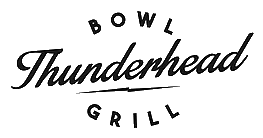 Re: Evolving Covid-19 Policy – UPDATED
Effective: 12/08/21 (until further notice)
—————————————————————————————————-
Though policy(s) of the state and local government, in regards to public safety, have eased, we are still performing the following procedures:
Customers are not required to wear a face mask or face shield, but are always welcome to do so.
We will not require proof of vaccination, but we ask for customers responsible and respectful cooperation with this updated policy.
Thunderhead Bowl & Grill continues to recommend that all customers, especially those who are at higher risk, wear a mask or face shield.
Staff members are currently not required to wear a face mask. We reserve the right to modify this policy if conditions and governmental agency policy requires such action.
Plexiglass remains up at all counters, and we continue to clean / spray bowling balls, ball returns, scoring tablets, tables and chairs between uses.
Cleaning supplies remain available for customers to use (if they so desire) as is hand sanitizer.
As always, our goal is to continue to provide a safe environment for our patrons and to provide a safe work environment for our staff members, while following public health advice and applicable laws.
Thank you in advance for your compliance, understanding and respect towards each other.
Sincerely,
Mark Kraus
Mark Kraus
Proprietor
Thunderhead Bowl & Grill