Spring Session
Come check out our a
wesome Light Show!!!!
7:30pm – 10:00pm Saturdays 
$65 for 2 hours + (a spring bonus of 1/2 hour extra at no additional cost).
*Pricing is per lane for up to 5 people.
Slight charge for extra participants.
Shoe rental & bumpers included.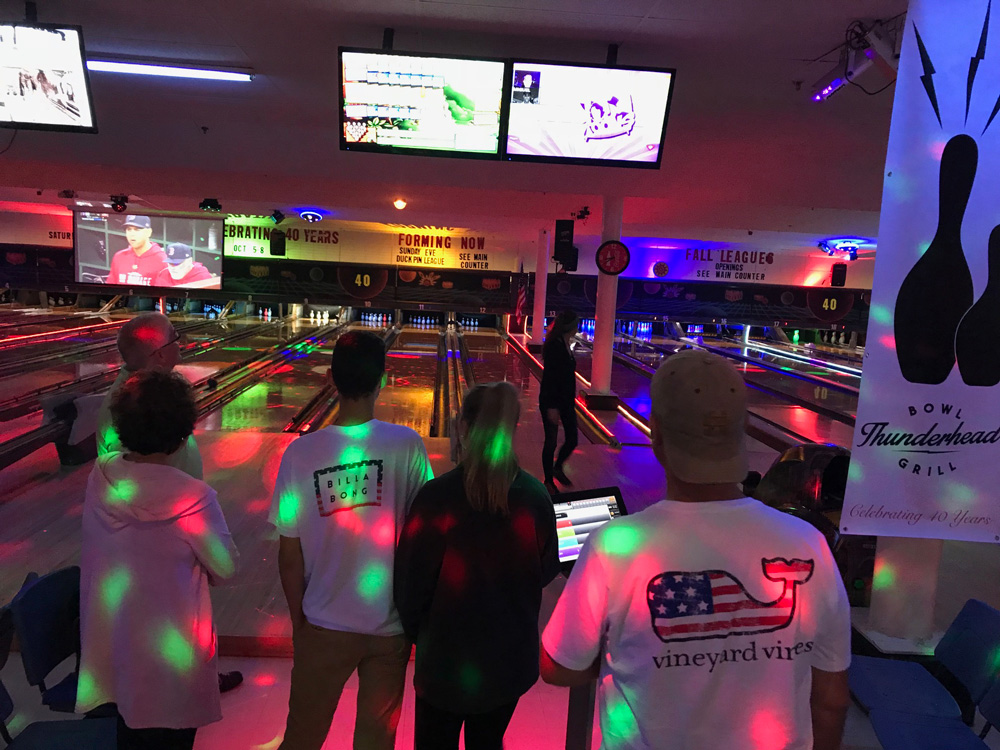 Fun times are not always predicable, that's why we don't require reservations! However, if you do know when you plan to come bowl with us, reservations can be made by calling us at: 410-751-1750.